Jazz in the Attic
Floors a thumping, feet patting, bass strings quaking, heads shaking...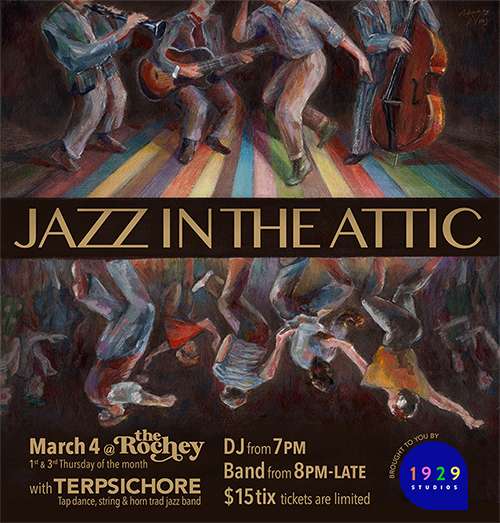 There be music in the air upstairs at The Rochey every 1st and 3rd Thursday of the month.
Terpsichore plays music inspired by the hits of the 30s and 40s.
A spirit stirring rhythm section, soft serenades, tap dance.
Traditional jazz more or less.
Brennan Hamilton-Smith on clari & sax
Sam O'Hallaran on guitar
Mark Elton upright bass
Thomas Wadelton on taps
Tickets price: $16 ( includes a $1 booking fee)
*This event will be following Covid Safe guidelines put in place by the Victorian Government.
Dancing optional. We ask that if you are to partner dance, that you do it with people from your bubble. We say, dance with the one you came with.